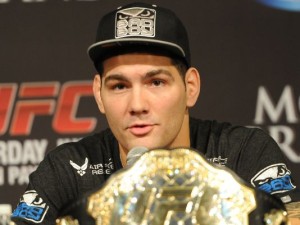 Pop quiz, what do Jon Jones, Chris Weidman and Frankie Edgar all have in common?  Each of them started on the northeast MMA scene and went on to win UFC titles.  I'm not sure if it's the strong wrestling pedigree or the harsh winters that produces such tough fighters, but there's certainly something in the water in the tri-state area.  Now Joe Silva and Dana White have difficult jobs.  They're busy men with a lot on their plate.  That is why I've decided to make their job easy and point out the future UFC superstars that are currently terrorizing the northeast MMA scene.  I've been around this game for a while; I fought in Ring of Combat back when it was still in a ring.  I've been punched by Lyman Good, choked by Jim Miller and thrown by Glover Teixeira – I know talent when I see it.  So here are 5 fighters the UFC should sign immediately.    
#1 – Sean Santella
Currently riding a 5 fight win streak which includes victories over Strikeforce and Bellator veterans, "Shorty Rock" has been striking fear in the hearts of 125-ers worldwide.  With 9 of his 13 wins coming by way of submission, Shorty is a finisher and a crowd pleaser.  Although known for his BJJ skills, Santella recently put his striking on display in a 5 round war with Evan Velez and proved that he knows how to fight on his feet.  While defending his title at CFFC Santella has shown he can go hard for a full 5 rounds; a trait rarely seen among fighters outside the big shows.  It's been 3 ½ years since Santella suffered a defeat at flyweight and he has taken on all comers.  A staple of the AMA Fight Club, Santella regularly trains with UFC veterans Charlie Brenneman, Jimmy Hettes and the infamous Miller brothers.  The UFC also has an incredible human interest piece with Santella.  He has overcome incredible odds in his quest for the UFC including a near career ending stroke following his professional debut.  Santella is currently ranked in the top 20 flyweights in the world by every MMA publication, its time he got his shot inside the octagon.
#2 – Aljamain Sterling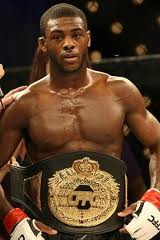 At a perfect 7-0 Aljamain "Funk Master" Sterling is the 135-pound version of Jon Jones.  Actually Sterling began training at Northeast powerhouse Bombsquad at the behest of Jones himself.  Sterling is mainly known for his unpredictable striking and funk styled wrestling, but he recently demonstrated his submission skills by tapping out heralded BJJ Black Belt Sedico Honorio.  At only 24 years of age Sterling is still progressing at a frenetic pace and shows all the signs of a future champion.  The UFC would be wise to sign the Funk Master before a competing organization snatches up the young talent.
 #3 – Nick Newell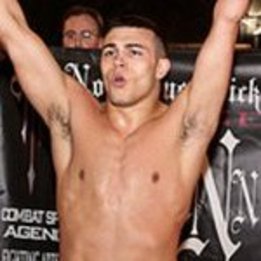 9-0 with 8 finishes – all 8 of which have come in the first round.  Newell has shown he can knock you out or submit you in the blink of an eye.  In his debut for the World Series of Fighting Newell showcased spinning back elbows and lightning fast hands in addition to his solid wrestling and BJJ game.  Newell has recently silenced critics who claimed he was not fighting top competition – his last two finishes came against opponents sporting records of 9-1 and 16-5 respectively.  Newell has garnered some national press since he has accomplished all of this despite having a congenital amputation affecting his left arm.  However, much like Jiu-Jitsu legend Jean Jacques Machado, Newell will be defined not by his physical limitations but by the extent of his accomplishments. 
#4 – George Sullivan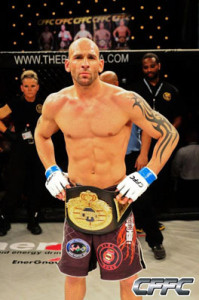 "Scared to death, scared to look, they shook" the lyrics of Sullivan's trademark entrance music aptly describes the demeanor of his opponents.  Sullivan has been cutting through opponents like a hot knife through butter.  Winner of 9 of his last 10, including a victory over UFC veteran Greg Soto and Ultimate Fighter vet Julian Lane, Sullivan has shown elite takedown defense and unstoppable power.  A pupil of UFC veteran Kurt Pellegrino Sullivan has a quality camp behind him that can carry him to the big show.  A big welterweight Sullivan has an intimidating cage presence and a no nonsense seek-and-destroy fighting style that will undoubtedly make him a fan favorite in the UFC.       
#5 – Scott Heckman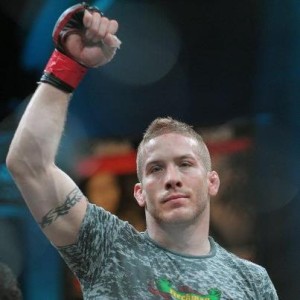 Entering his 20th professional bout powerhouse wrestler Scott "The Animal" Heckman is a seasoned veteran poised for big league MMA success.  His last bout was a controversial loss in which a brutal eye poke was the main culprit which brought Heckman's 7 fight win streak to a close.  Heckman had a successful stint in Bellator where he showed composure under pressure.  With only 2 of his 15 victories coming by way of decision Heckman has an uncanny ability to finish fights.  Often taking on opponents who fail to make weight or are last minute replacements, Heckman has a reputation of taking on anyone, anywhere.  Dana White has stated in the past that he wants real fighters and that is exactly what Scott Heckman is.
There you have it, the next patch of UFC superstars who call the northeast home.  If the UFC is smart they'll pick these fighters up quick before their price tags go up.  Props to CFFC promoter Rob Haydak, 4 of the 5 fighters listed are currently fighting for his promotion.  CFFC has shown a commitment to bringing in the top talent the northeast has to offer, hopefully the UFC will follow suit.
Interested in Hudson Valley MMA?  Check out Precision MMA in LaGrange, NY visit http://www.poughkeepsiemixedmartialarts.com for a Free Trial